Star Power Potential
At the Autism Model School, we believe that every student has a star power. A special ability to push through difficulties on the path to reaching personal goals.
And while a unique set of challenges face each student, the blueprint for success is universal–the right people using the right tools in a supportive environment.
Take a moment to learn about the star power qualities of some of the students featured in our 2016-2017 Spectrum of Success newsletter.
The Right People
Behind every star student there is a dedicated team. From caregivers to intervention specialists to paraprofessionals to van drivers to board members, there is always a group of people working together to help each student shine bright.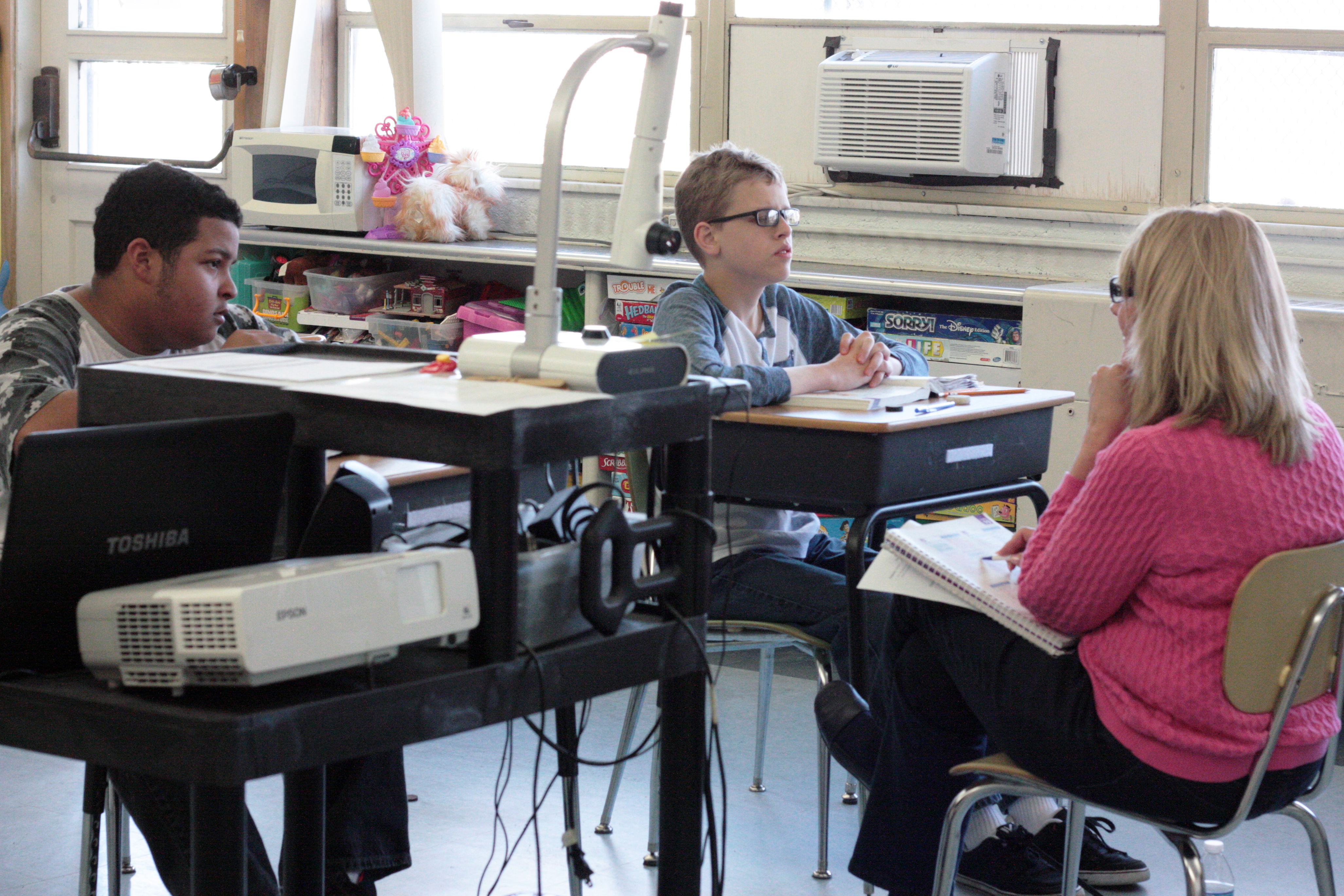 Staff members at the Autism Model School receive quality training so they're prepared to best serve each student. This includes . . .
40 hours of autism-specific online coursework
Nonviolent crisis intervention training
First aid/cpr certification
Having the right people also means having the right expertise for the unique needs of students with developmental disabilities.
Our school's clinical management team (CMT) plays a consultative role and provides support to classroom teachers. The CMT consists of licensed behavioral, speech and occupational therapists.
The Right Tools
The school is on a mission to put evidence-based principles (applied behavior analysis, for example)  and teaching programs into practice. We call them the "right" tools because their effectiveness has been proven through peer-reviewed research.
Programming includes . . .
The Environment
We believe that everyone belongs. It's what motivates us to create a caring environment where students can learn, develop and grow.
By maintaining a 1:2 staff-to-student ratio, the school is able to offer a high level of support and individualized teaching.
The environment at AMS is also enriched by special clubs and events.
One event–treasured by students, parents and volunteers–is the community prom (now approaching it's 8th year). Here are some more events . . .
Autism Awareness Breakfast
Students' Family Picnic
Dance Till U Shine Performances
Some of our extracurricular activities include . . .
Garden Club
Art Club
Dance Club
Want to Learn More?
If you'd like to learn more about the Autism Model School, we'd love to hear from you.
Contact us at autismmodelschool@amstoledo.org or by calling the main office at 419.897.4400