It was a good evening for an indoor event. Dark clouds and a soaking rain blanketed downtown Toledo.
Inside the cafe at Owens Corning Headquarters, everyone was dry and thinking about sunny fairways and putting greens. Thanks to Nick–an Autism Model School student–they we're also thinking, "Art Club is awesome!"
Nick was at the LPGA Marathon Classic kick-off event which took place last May. It brought together corporate sponsors, volunteers and the charities that would benefit from proceeds of the yet-to-be played golf tournament.
Representing AMS were Nick, Nick's father–Joel–and the school's development director, Luke Reed. The star of the show was Nick.
Working a room in a networking scenario can be an intimidating prospect. But not for Nick.
He shined in this role, walking around the cafe, approaching everyone he met with a warm greeting. Company executives, tournament organizers, banquet staff–Nick made fast friends with all of them. He talked about the school's art club program and passed out wristbands he designed specifically for the kick-off event.
Nick's design featured the slogan "Art Club is awesome!" on a tie-dye band. He picked the color scheme in honor of the 60s time period.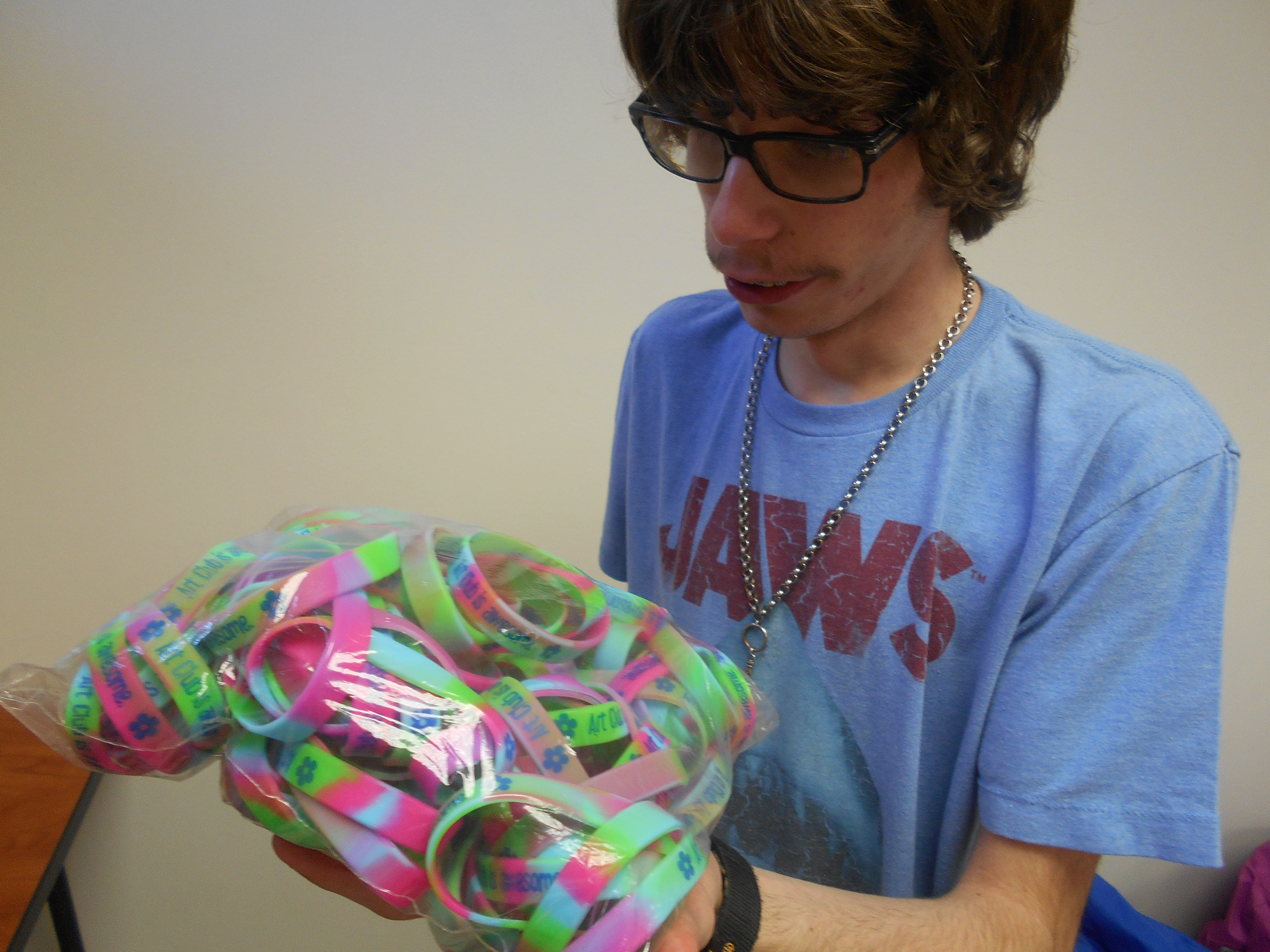 A few weeks after the kick-off, Nick shared his story on camera for WTOL 11 News *NOTE: Link only works on laptop or desktop, NOT mobile friendly*
As one of over 100 students who attend the Autism Model School, Nick is a stellar example of our belief that every student is a star. He shined by clearly communicating what art club is all about in front of an unfamiliar audience.
We're grateful to the LPGA Marathon Classic and all of their sponsors for giving students like Nick a starring role.
Give a donation, be a star! You can make our students shine this Giving Tuesday–11/28/2017. All support will directly benefit special programs and activities–like Art Club.