"There's no place like prom."
More than a tagline from our Wizard of Oz-themed dance, this phrase captures the magic of what has become a signature event for the Autism Model School. There truly is no place like prom.
It all started seven years ago when the school teamed up with Leadership Toledo–also known simply as LT. A group from LT's class of 2011 worked with AMS to plan Starry Night, a formal dance for students, guests and family members.
Overwhelming community support made Starry Night a huge success.
High school students from the Youth Leadership Toledo program were there to welcome guests. Members of the adult LT class helped with snacks and decorations. A photographer snapped photos of students as they arrived. A balloon artist added to the fun and a DJ got the crowd out onto the dance floor.
This first event would set the stage for what has become an AMS tradition.
The school has held a dance every year since Starry Night took place in the spring of 2011. The size of the guest list has grown over the years, from an estimated 40 guests at the first dance to more than 100 attendees at last year's event.
Prom themes have also changed. We've walked down the red carpet (2012), taken a trip to outer space (2015) and journeyed to the Land of Oz (2017).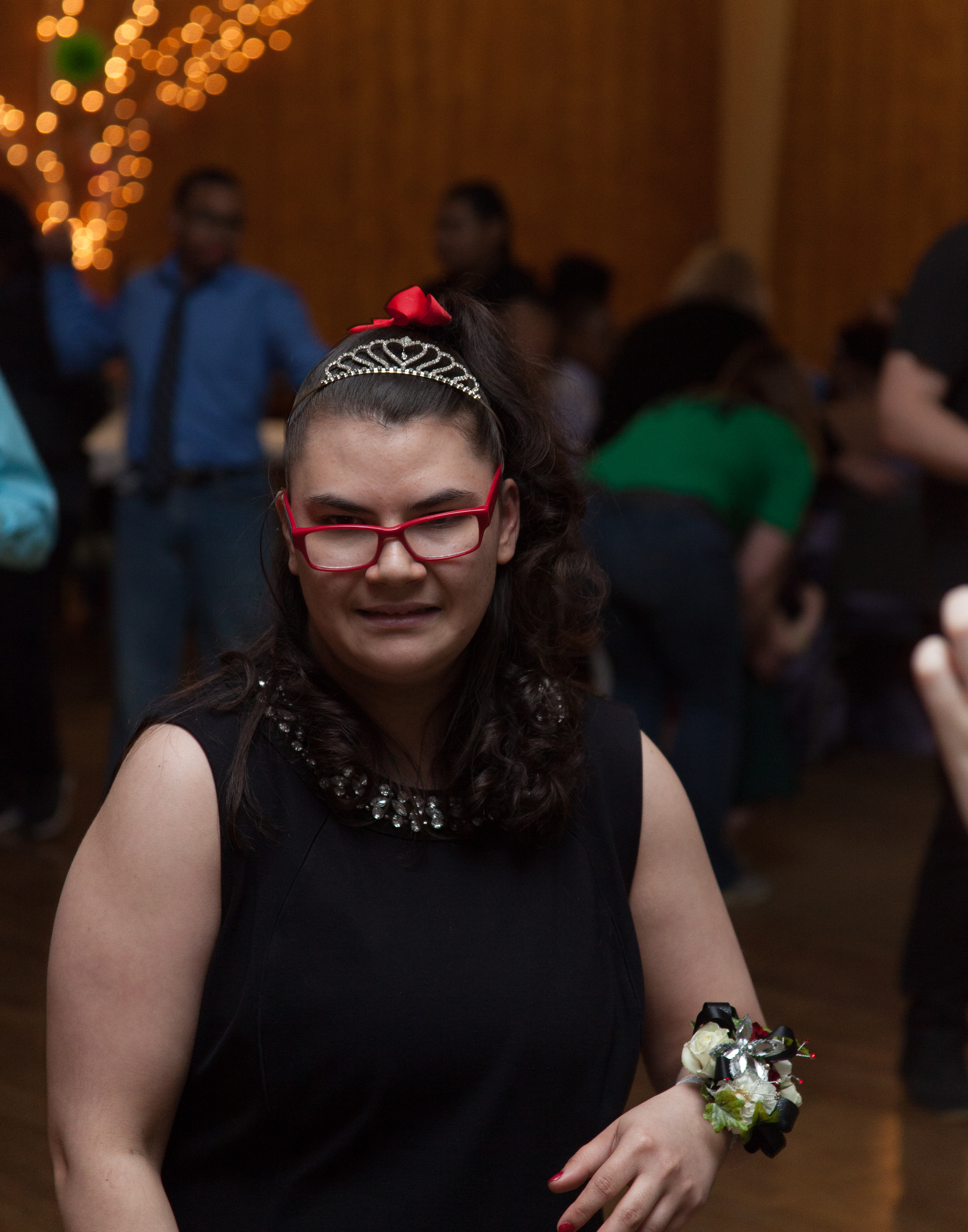 Throughout the years one thing has remained consistent.
The spirit of generosity that launched the first prom continues to the present day.
Consider that a dozen businesses supported last year's dance. They donated cookies, salads, pizza, a cake and funds for decorations–to name a few items.
The purpose of prom is simple. Give students a time to shine by creating a memorable event. This purpose has been realized thanks to the selfless efforts of so many people.
We can't wait for the next one!
Give a donation, be a star! You can make our students shine this Giving Tuesday–11/28/2017. All support will directly benefit special programs and activities–like prom.

Super Prom, a community dance for ages 14 through 21, is Thursday, March 29th at St. Clement's Hall. Stay tuned for future ticket information.